Committed and enthusiastic about solving problems and providing solutions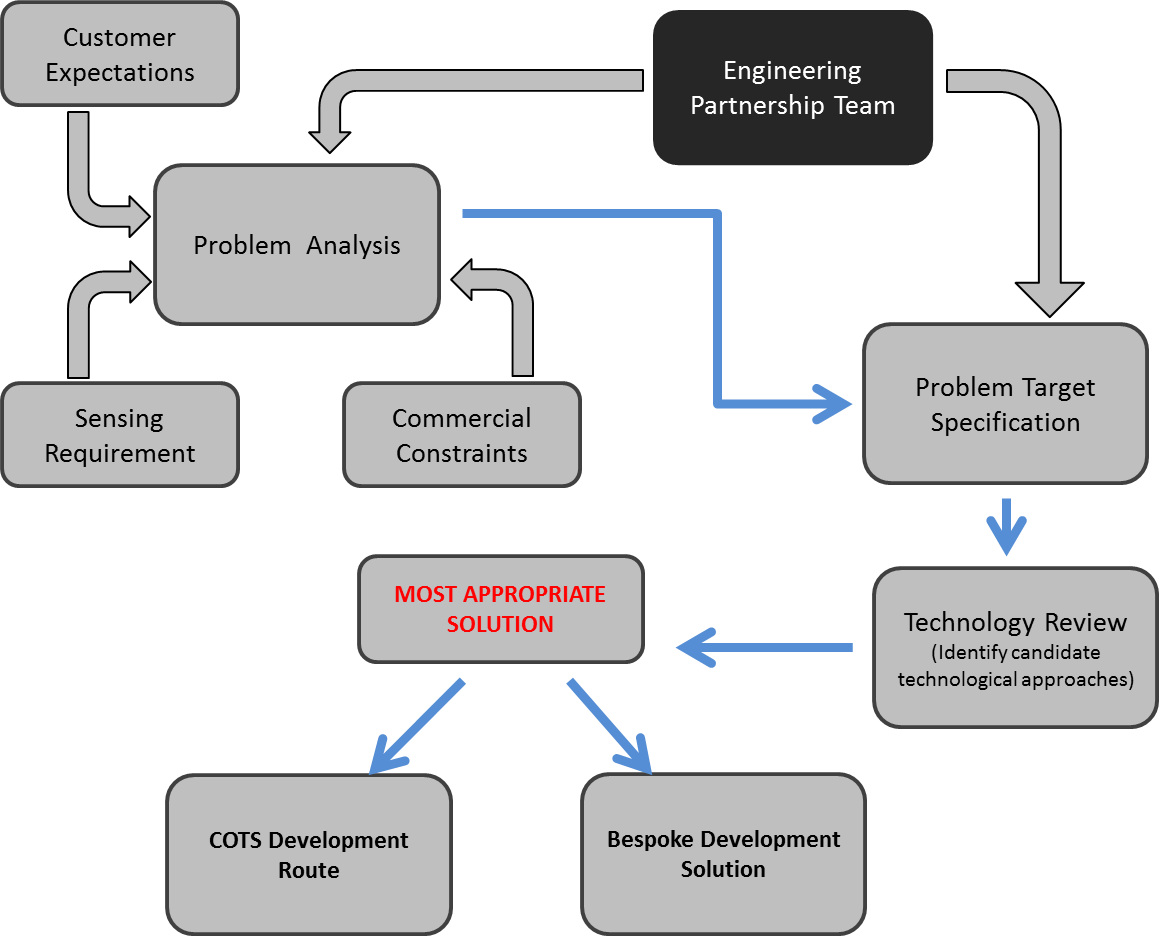 AGISEN has substantial experience and a significant track-record in delivering working solutions to a diverse range of sensing and measurement problems. We pride ourselves on being able to deliver the most appropriate and complete solutions to satisfy our customer needs. Our fundamental approach enables us to apply innovative thinking to utilise existing technology or to generate new technological solutions.This approach provides a number of key benefits:
Reduces design cycle development costs and help to manage deliverable expectations.
Due diligent methodology facilitates an optimium cost and risk management approach.
Technology fit for the requirement not technology fitted to the requirement.
"We invent but we won't reinvent the wheel"